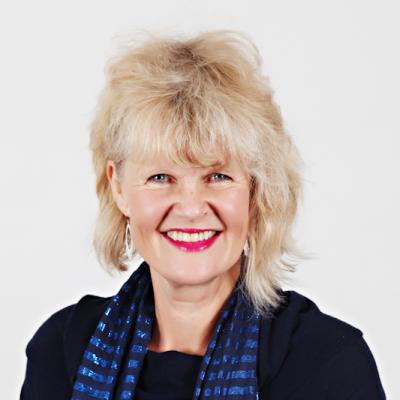 Meeting Alberta you immediately understand that you're meeting one of life's true gems, a sincere, beautiful woman full of love, gratitude, passion and warmth. Alberta embodies ALL that OneLife is with her principle focus in life to "be an extraordinary example of love, service, freedom, abundance and lifestyle, and to contribute daily to being on purpose."
In 2001, while still teaching, Alberta was drawn to an ad in the local newspaper to attend an event called Creating Financial Success. At that stage in her life she was married to Geoff, had two sons - James and Andre - and a huge thirst to become a better role model for her children. Desiring a change in her life, wanting to work in a team of like-minded individuals that could support her, and also with a proven plan to guide her, Alberta joined OneLife and has never looked back. Incorporating the company's teachings into her own personal life she's gone on to create financial wellness for her and her family, with 2 business ventures and a number of real estate transactions filling her days, along with her time supporting OneLife clients. She truly is a precious part of the OneLife team whose love and genuine care is shared with our clients.
"To OneLife I am so grateful for the amazing experiences that I have now been able to share with graduates from our enlightening programs. I have been able to support clients on such life-changing paths. It is such an honour to see and experience people's lives change, and allow them to know that each one of us has the potential to be whoever we choose to be in this huge transition of change in our world today." – Alberta Todman - Live, Love, Learn, Leave a Legacy, Laugh!